The University of Cambridge Centre for the Development of Computational Methods for Materials Modelling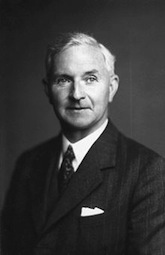 This centre connects researchers in all departments within Cambridge who have an active interest in materials modelling. We have a particular strength in method development, the faculty members pioneer novel algorithms for the modelling of quantum mechanical systems, for the exploration of configurational landscapes, non-equilibrium dynamics, plasticity of solids and multi-phase flow. Across the university, we deliver a curriculum in materials modelling that enables our postgraduate students to become experts in using state-of-the-art computational tools and to push the boundaries of research in computational efficiency and computability of material properties.
We take our name from a pioneer of computational modelling, Sir John Lennard-Jones, who was instrumental in building one of the first mechanical and soon after electronic computers at Cambridge University. We are part of the JC Maxwell node of CECAM, the community of atomistic modelling researchers in Europe.
Centre for Doctoral Training
We are closely associated with the "EPSRC Centre for Doctoral Training in the Computational methods for materials science". This 4-year graduate programme offers courses and taster mini-projects in its first year, followed by a regular research-based training leading to a PhD in one of the participating departments.